We are not an association, and we're not
an insurer.
We bridge a gap between associations and insurers by providing UK martial arts instructors and clubs with what is often exclusive services tied with affiliations and memberships to governing bodies.
This helps you avoid the needless politics, squabbling and interference that can sometimes be attached to association membership. We know that when you have no option but to use the insurance and other essential services of just one association, you're often going to end up paying more than you need to and often without a truly professional experience, either.
We can provide everything clubs need; martial arts insurance, DBS checks, safeguarding qualifications, first aid training, coaching courses and more. Our services are professionally delivered and are open to everyone without any requirement to leave your association or to 'join' us. You can use us 'as and when' you need to, instead of or in compliment to your current association.
We have nothing against associations – infact, we think the licensing, support and regulation they provide clubs with is crucial; but #MartialArtsDoneRight now means you have a politics-free, non-partisan option for all of your key needs should you wish to separate this from your chosen NGB.
This means you can join an association based on their ethos and membership, and not services they can provide. We provide more choice for you, and help you sort your key provisions when your governing body isn't the best fit. Simple.
Are we trustworthy?
We know; our industry works on reputation. Whilst you may not have necessarily heard of us before, we've been here since 2012. We're also one of the largest martial arts social enterprises in the UK, with an award winning backer who has been single-handedly evolving the UK martial arts industry for more than a decade.
Unlike many associations which are often run from residential addresses, #MartialArtsDoneRight operates from a dedicated 1,400sqft headquarters in West Sussex, complete with a full time staff of trained team members here to help you and your club grow.
"What's The Catch?"
"Do I Have To Join Anything?"
"Are You Reputable?"
We know, you've got questions. Who wouldn't.
We're Backed By Industry Giants
#MartialArtsDoneRight is fully supported by the Fighting Chance Foundation. It's also financially backed by the martial arts powerhouse – the BMABA Group Of Social Enterprises. This formidable combination means we are a fully supported, backed and funded organisation which will grow within the industry for years to come.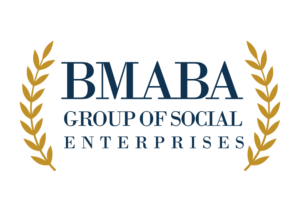 We plant trees in the UK and around the world to offset our carbon footprint, and to ensure that your use of our services don't have any impact on the environment.